What is a mentally healthy workplace?
All employees have the right to feel safe at work. Safety at work involves both physical and mental safety. A mentally healthy workplace involves the development and maintenance of practices that support the health, safety, and wellbeing of all within the organisation. 
Mentally healthy workplaces aim to create work environments that do not impact on mental health now or in the future. The goals of a mentally healthy workplace are to:
Protect from harm

Promote positive wellbeing 

Provide support 
Why are mentally healthy workplaces important?
Many people spend a lot of time at work and our workplaces can have a significant impact on our lives. Creating a mentally safe workplace can provide a vast number of benefits such as:
Improved staff wellbeing

Increased performance and productivity

Greater work satisfaction 

Reduced risks of workplace stress and burnout
What can I do as an employee?
Employees have responsibilities and play a vital role in developing and maintaining a mentally healthy workplace. Collaboration between both employers and employees leads to the best outcomes. 
Contribute knowledge – Employees have valuable knowledge regarding the potential mental health risks and needs which exist within the workplace. Identify these within your organisation and raise safety concerns. Speak with a safety representative or trusted colleague to collaborate on how to address concerns and improve practices.  
Participate in wellbeing initiatives within the workplace – Consider putting yourself forward as a mentally healthy workplace champion or supporter to show your engagement in this process.
Display a positive attitude towards mental health – Work to address and reduce stigma by increasing your knowledge of mental health, speaking openly, and promoting a positive attitude towards wellbeing. Be mindful of your behaviour, demonstrating respect, inclusivity, and support towards your colleagues.
Be aware of signs and symptoms – Increase your awareness of indicators that you or a colleague may not be coping. Be approachable and check-in with colleagues if you notice that they may not be travelling so well. Support others in your workplace by having open conversations. 
Know your legal rights and responsibility – Work health and safety laws protect your right to feel safe in the workplace. It is your responsibility to cooperate with workplace policies and procedures regarding health and safety. Raise concerns if something isn't right and ask for support if you need it.
Take care of yourself – Find ways to reduce stress and look after yourself. Speak to someone if you are feeling down, stressed, or overwhelmed. Engage with your General Practitioner (GP) for support and enquire into your workplace Employee Assistance Program (EAP) for professional support. 
Prosper Health Collective provides confidential psychological counselling. This may be accessed through your work Employee Assistance Program (EAP), or can be accessed through a referral from your GP. Prosper Health Collective psychological services aim to provide preventative and proactive intervention for early detection, identification and/or resolution of both work and personal problems that may be affecting your performance and wellbeing. Please contact us at the practice on 6381 0071 to arrange an appointment.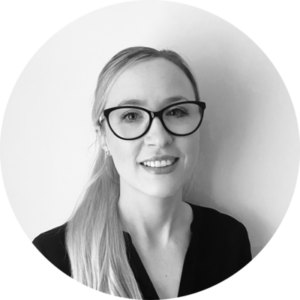 Latest posts by Julia Fraser
(see all)