The basic principle behind mindfulness is that often a lot of things we do we do without being fully present or without being aware of your own thoughts and feelings. Mindfulness teaches us how to be present moment rather than lost in our own minds. 
Listed below are 5 different activities that can help train our brain to be mindful. 
The Body Scan
A popular exercise for practitioners of mindfulness is called the Body Scan. A typical Body Scan runs through each part of the body, paying special attention to the way each area feels. The Body Scan begins with lying on your back with their palms facing up and feet falling slightly apart. This exercise can also be done sitting on a comfortable chair with feet resting on the floor. The scan usually moves systematically through the body, e.g. starting at the feet and moving upwards as follows:
Toes of both feet;
The rest of the feet (top, bottom, ankle);
Lower legs;
Knees;
Thighs;
Pelvic region (buttocks, tailbone, pelvic bone, genitals);
Abdomen;
Chest;
Lower back;
Upper back (back ribs & shoulder blades);
Hands (fingers, palms, backs, wrists);
Arms (lower, elbows, upper);
Neck;
Face and head (jaw, mouth, nose, cheeks, ears, eyes, forehead, scalp, back&top of the head);
After the Body Scan is complete, come back to the room when you feel ready, slowly open their eyes and move naturally to a comfortable sitting position.
Five Senses Exercise
This exercise is called "five senses," and provides guidelines on practicing mindfulness quickly in nearly any situation. All that is needed is to notice something you are experiencing with each of the five senses.
Follow this order to practice the Five Senses Exercise:
Notice five things that you can see.
Look around you and bring your attention to five things that you can see. Pick something that you don't normally notice, like a shadow or a small crack in the concrete.
Notice four things that you can feel.
Bring awareness to four things that you are currently feeling, like the texture of your pants, the feeling of the breeze on your skin, or the smooth surface of a table you are resting your hands on.
Notice three things you can hear.
Take a moment to listen, and note three things that you hear in the background. This can be the chirp of a bird, the hum of the refrigerator, or the faint sounds of traffic from a nearby road.
Notice two things you can smell.
Bring your awareness to smells that you usually filter out, whether they're pleasant or unpleasant. Perhaps the breeze is carrying a whiff of pine trees if you're outside, or the smell of a fast-food restaurant across the street.
Notice one thing you can taste.
Focus on one thing that you can taste right now, at this moment. You can take a sip of a drink, chew a piece of gum, eat something, notice the current taste in your mouth, or even open your mouth to search the air for a taste.
This is a quick and relatively easy exercise to bring you to a mindful state quickly. If you only have a minute or two, or don't have the time or tools to try a body scan or fill out a worksheet, the five senses exercise can help you bring awareness to the current moment in a short amount of time.
The 3-Step Mindfulness Exercise
In this exercise, there are only three steps:
Step 1: step out of  "auto-pilot" to bring awareness to what you are doing, thinking, and sensing at this moment.
Try to pause and take a comfortable but dignified posture. Notice the thoughts that come up and acknowledge your feelings, but let them pass. Attune yourself to who you are and your current state.
Step 2: bring awareness to the breathing for six breaths or a minute.
The goal is to focus attention on one thing: your breath. Be aware of the movement of your body with each breath, of how your chest rises and falls, how your belly pushes in and out, and how your lungs expand and contract. Find the pattern of your breath and anchor yourself to the present with this awareness.
Step 3: expand awareness outward, first to the body then to the environment.
Allow the awareness to expand out to your body. Notice the sensations you are experiencing, like tightness, aches, or perhaps a lightness in your face or shoulders. Keep in mind your body as a whole, as a complete vessel for your inner self;
If you wish, you can then expand your awareness even further to the environment around you. Bring your attention to what is in front of you. Notice the colours, shapes, patterns, and textures of the objects you can see. Be present at this moment, in your awareness of your surroundings.
When you are ready to finish the exercise, open your eyes slowly and try to carry that mindfulness with you as you go about your day.
Observe Your Thoughts for 15 Minutes
This exercise is a staple of mindfulness, designed to simply enhance your awareness of your own thoughts.
To begin, sit or lie down in a comfortable position and try to let all tension in your body dissipate. Focus on your breathing first, then move your awareness to what it feels like to be in your body, and finally move on to your thoughts.
Be aware of what comes into your head, but resist the urge to label or judge these thoughts. Think of them as a passing cloud in the sky of your mind.
If your mind wanders to chase a thought, acknowledge whatever it was that took your attention and gently guide your attention back to your thoughts.
Belly breathing
Belly breathing is easy to do and very relaxing. Try this basic exercise anytime you need to relax or relieve stress.
Sit or lie flat in a comfortable position.
Put one hand on your belly just below your ribs and the other hand on your chest.
Take a deep breath in through your nose, and let your belly push your hand out. Your chest should not move.
Breathe out through pursed lips as if you were whistling. Feel the hand on your belly go in, and use it to push all the air out.
Aim for one breathing cycle to last 10 seconds (breath in for 4 seconds, pause for 1 second, breathe out for 4 seconds and then pause for 1 second)
Do this breathing 3 to 10 times. Take your time with each breath.
Notice how you feel at the end of the exercise.
We hope that you find one or more of these activities useful in your own practice of mindfulness. Please be aware that mindfulness is a skill that takes practice. Just like learning to drive a car or ride a bike. It takes practice over time to become proficient. Mindfulness is the same. The more you practice, the better you get and the more benefits you will derive from it. 
If you need help getting started with your mindfulness practice reach out to us at the practice. We would be happy to help.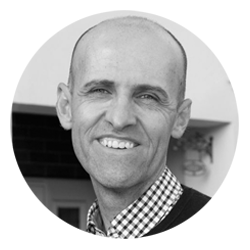 Latest posts by Darren West
(see all)