What is a mentally healthy workplace?
It is your responsibility as an employer to provide a workplace where staff feel safe. Safety at work involves both physical and mental safety. A mentally healthy workplace involves the development and maintenance of practices that support the health, safety and wellbeing of all within the organisation, aiming to create work environments that do not impact on mental health now or in the future. The goals of a mentally healthy workplace include:
Protection from harm

Promotion of positive wellbeing 

Provision of support 
The culture, environment, and systems of a workplace all contribute to a mentally healthy space. 
Positive workplace culture involves people feeling good about coming to work, with work being a place where they feel safe, supported and valued. 

Creating a physically safe environment and workspace which enhances collaboration and creativity are also important. 

Systems that support managing stress such as adequate resourcing, reasonable work demands, effective communication, and recognising and rewarding employees work also help to foster mentally healthy workplaces. 
Why are mentally healthy workplaces important?
Everyone has the right to feel safe at work. Mentally healthy workplace assist in reducing psychosocial risks and injuries and have a numbers of benefits for employees and organisations such as:
Supporting employees to perform at their best

Increased job satisfaction, productivity and resilience  

Support employees who are experiencing mental health difficulties

Greater contribution of experience, knowledge, and ideas 

Higher staff retention and reduced time off work

Employees feeling valued and supported
What can employers do?
It is important that employers consider both proactive and reactive strategies when aiming to develop and maintain a mentally healthy workplace. 
Address psychosocial hazards and risk factors at work – Risks should be identified, assessed, controlled and monitored. Identify strategies to reduce hazards and support wellbeing. 
Consider systems and environment factors – Be mindful of processes that may create inappropriate and unreasonable behaviours. Factors such as lack of support, inadequate resourcing and unrealistic work demands can lead to higher levels of workplace stress. Aim to balance the needs of the employer and staff to support a mentally healthy workplace. 
Provide training and education to staff to raise awareness – Ensure that managers and leaders are aware of their responsibilities in supporting staff within the workplace, and provide education to improve their understanding of mental health. 
Reduce the stigma associated with mental health – Stigma regarding mental health involves a combination of three components including knowledge, attitudes, and behaviour. Provide accurate information regarding mental health to reduce misunderstandings. Support positive attitudes and behaviours, with leadership outlining and modelling acceptable attitudes and behaviours towards wellbeing within the workplace.   
Promote a positive workplace culture – Support colleagues to connect through positive experiences. Create an environment where people can talk about mental health and support the message that it is okay to ask for help.
Demonstrate a zero-tolerance approach to discrimination and bullying – Inappropriate behaviour or treatment of staff at work can negatively impact on staff wellbeing. 
Promote positive mental health – Encourage employees to take care of themselves and look out for one another. Find ways to reduce stress such as providing increased flexibility with work arrangements, support team activities and connectedness, and provide praise and recognition for staff efforts and achievements.  
Provide an Employee Assistance Program (EAP) – Advise your staff regarding your EAP for them to access professional support when required. This may assist staff who are experiencing mental health difficulties, as well as those experiencing other stressors at work or outside at work which may be impacting on their performance and wellbeing. 
Prosper Health Collective offer confidential counselling services aiming to provide early detection, identification and/or resolution of both work and personal problems that may be affecting staff performance and wellbeing. Employers may choose to partner with us at Prosper Health Collective to provide employees with a number of free, confidential counselling sessions to help work through any problems that are adversely affecting their work and/or personal life. Please contact the practice on 6381 0071 if we can be of any assistance to yourself or your workplace.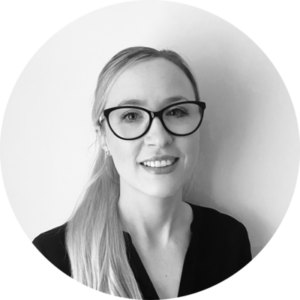 Latest posts by Julia Fraser
(see all)