Being referred for an autism assesssment may seem like a scary and anxious process for parents to go through. In this blog we hope to explain what is involved in an assessment so that you can navigate your way through the process with minimal stress. 
There are currently no medical exams to specifically diagnose Autism. Healthcare professionals rely on observation, talking with parents, physicians and therapists about the person in question to make a diagnosis.
Who completes and assessment of Autism? 
Health professionals examine a core group of two key behaviours that tend to hallmark the disorder. The first being social communication, the ability of a person to interact with both peers and parents. And the second being restricted and repetitive behaviours such if a person has a narrow field of interests, has sensory difficulties or struggles with change. 
Since Autism Spectrum Disorder is such a wide ranging disorder with many levels of severity, it is not common for one health professional to decide and make a diagnosis. Often health professionals have to work together and compare observations before a diagnosis is made.
In Australia three health professionals are often involved in the process of a diagnosis. Nameley a Paediatrician (or Psychiatrist), Pstchologist and Speech Pathologist (if the child is under 12 years). The process often commences by getting a referral to the Psychiatrist or Paediatrician. Each professional will undertake their own assessments and observations of the person in question to determine the diagnosis. 
To get a diagnosis of Autism Spectrum Disorder the three healthcare professionals have to all agree that the person has Autism Spectrum Disorder.
What is involved in the assessment? 
From the persepctive of a psychologist, you may be asked to complete a series questionnaires about your loved one. Parents will be asked to attend an interview that asks detailed questions about their child and their full developmental history.  The child will also be asked to attend a session. Often this session is a play based session but may be intermixed with some interviewing of the child also. 
In some cases Psychologists will also complete observations of the child at school, home or another familiar setting to see how the child interacts with other people. 
Additonal information may also be sought from other professionals that have been involved with the child such as their teacher or other health professionals treating the child. 
I am starting the Assessment Process. What should I do? 
During the testing process, it is important for all parties involved to communicate and work together. It can be helpful to do the following throughout the assessment process:
Stay informed: Learn as much as you can about your or your child's disorder and when talking to healthcare professionals, ask questions and if something isn't clear, ask for clarifications.
Be prepared: Be prepared for meetings with doctors, therapists and school personnel. Write questions and concerns and note answers. Many people find it useful to keep a notebook for diagnosis and treatment as well as meetings with professionals.
Communicate: It's important to ensure open communication. If you don't agree with a professional's recommendation, for example, say specifically why you don't.
Stay calm: Your health professionals will guide you through the diagnosis process. Try not to get caught up in what the outcome of the assessment might be or what it might mean for your child. Try to stay in the present and focus on what needs to be done. 
Can I get any rebates or support for the assessment? 
In Australia you may have access to helping children with Autism Spectrum Disorder funding through Medicare (HCWA) to assist with the cost of an assessment. A referral muct be made by a Paediatrician to access this medicare rebate. 
Under the government funded Helping Children with Autism Spectrum Disorder(HCWA) initiative Medicare rebates are available for assessment and treatment services for children and young people with an Autism Spectrum Disorder. Assessment and treatment can be provided by a number of eligible allied health professionals under this initiative.
If you would like further information is assistance with navagating the assessment process please contact us on 6381 0071.
Reference:
https://www.psychology.org.au/for-the-public/Medicare-rebates-psychological-services/Helping-Children-with-Autism-(HCWA)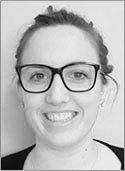 Latest posts by Jenna Trainor
(see all)