What is loneliness?
Loneliness is a feeling that we experience when there is a gap between what we desire for our connections with others and what we have. As loneliness is subjective, we may feel socially isolated even when we have many people in our lives. Feeling lonely can tell us that we are seeking connection and can help motivate us to reach out to others. 
Feeling lonely can impact on our daily functioning and have a negative impact on both physical health, mental health and general wellbeing. It is important for us to support ourselves and improve our sense of connectedness.  
What to do if you're feeling lonely
Acknowledge your thoughts and feelings – Notice that you are feeling this way. Show yourself some compassion and try not to compare yourself to others. 
Build the quality of current connections – Our sense of connection with others is not necessarily about the amount of people in our life, but the quality of our connections that we have. Think about your current relationships with family and friends, and how you can create more meaningful relationships with the important people you already have in your life. 
Contact a family member or friend that you would like to speak to or spend more time with, and aim to build this over time. 

Call up a friend and check-in on them. Others also get lonely and they may be feeling isolated too.  

Give your full attention to activities when you are connecting with others. This can improve the quality of your connections. 
During the challenges of the covid 19 pandemic, we are likely to have faced or be facing challenges in connecting with others in the same ways that we were used to before. Use of technology to connect with others can be useful if you can't see your family and friends face-to-face. 
Connect with others – There are also opportunities to make new friends. Opportunities to connect with others can be through:
Finding people who share common interests with you. Think about your current hobbies, try new hobbies or revisit hobbies that have brought you joy in the past. Join a group sharing this interest.

Joining a group (in person or online) such as a local sports team, a local community group, a MeetUp group, or Headspace peer support groups.

Engage in Volunteering opportunities.

Online forums such as Beyond Blue are also available to connect with others. 
Look after yourself 
Engage in activities that support your wellbeing – focus on getting enough sleep, eating well and staying active. 

Have daily routines in place involving things that involve things that you enjoy and are meaningful to you. 
Seeking Help 
Being socially connected is important for our mental health, wellbeing and sense of support during difficult times. When you are feeling lonely it might feel difficult to reach out to others. You may feel anxious, or not so confident in social situations. 
If you are finding connecting with others difficult, professional support may be helpful to assist you with this. Engaging with a Psychologist can be helpful to assist you in managing difficult feelings such as loneliness, developing coping strategies, and improving social skills and confidence. Please contact us at Prosper Health Collective for further information on 6381 0071.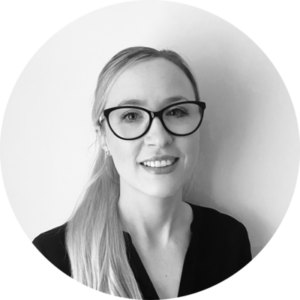 Latest posts by Julia Fraser
(see all)