September is Mental health Awareness month and here at Prosper Health Collective we thought it might be helpful to explore when it might be time to access psychological support. As we all know life is rarely without its challenges. However there are occasions that we can all feel overwhelmed and feel isolated or like it is impossible to move forward. We can all feel this way sometimes, and it is very important that you know that help is available for every problem life throws your way.
Some common reasons people visit a Psychologist:
Depression / Low mood
Anxiety / Phobias
Loss of a loved one / Pet
Stress
Work place difficulties
School based difficulties
Family and relationship difficulties
Friendship difficulties
Unhealthy habits
Addictions
Adjustment to new life circumstances
Sleeping difficulties
Support with parenting
Socialising support
Emotional regulation
Mental clarity
Maintaining wellbeing
It is important to know that you are not alone and that a psychologist will have strategies, tools and a supportive unbiased set of ears to listen and support you throughout these times. It is important to access support when the problem or challenge you are facing is affecting you a few times a week, or impacting your life (such as stopping you from doing something). For some people support can be specific and look at one particular area or difficulty. For others it might be more general. It is also not uncommon for people to access psychological support to simply maintain their wellbeing, perhaps by way of a regular monthly appointment.
So if you feel that you might need someone assistance, it is important to know that we are here to help. Each person in Australia has access to a Mental Health Care Plan via Medicare and 10 appointments with a rebate per calendar year. So my advice would be if you have been thinking it might be nice to talk to someone, that you might like some supports or assistance in a particular area, book an appointment. During the first appointment we will discuss your personal circumstances and let you know what support we can offer. We will develop a treatment plan for you and make you aware of the service options. It is my belief that empowering people to know about the supports is effective in itself. You will then have the knowledge to know the services available so that you can choose what support is right for you.
If you would like to speak to someone about making an appointment please call us on (08) 6381 0071. We have clinic's in both mount Pleasant and Canning Vale.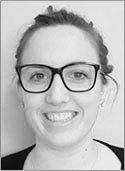 Latest posts by Jenna Trainor
(see all)