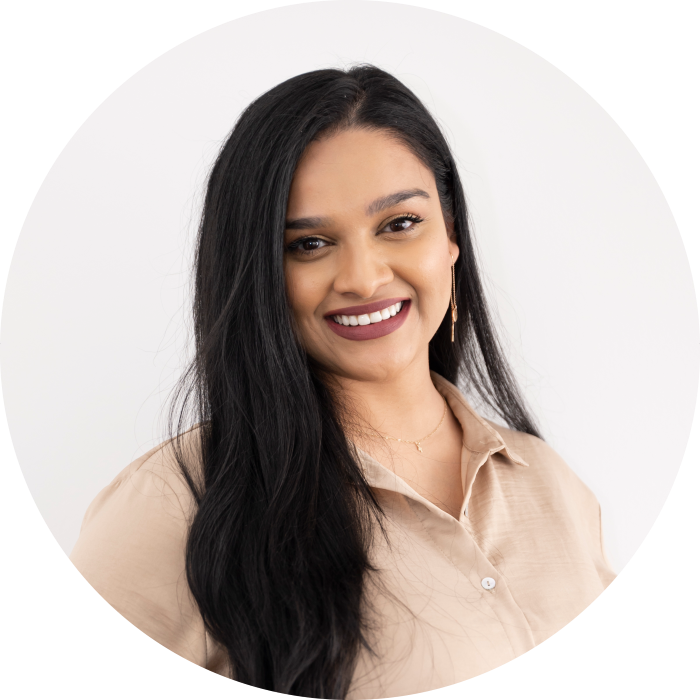 01 Mar

Mrs Eshani Gunawardena

We all face challenges, difficulties and struggles in life that can psychologically impact us. At these times, it can be helpful to have additional guidance and support in processing and coping with these difficulties. I am committed to working collaboratively with you and supporting you through your journey towards healing, growing and thriving.

My name is Eshani and I am a Clinical Psychologist at Prosper Health Collective. I enjoy working with individuals across the lifespan, including children, adolescents and adults presenting with a range of mental health difficulties. I particularly enjoy supporting individuals with anxiety disorders, mood disorders, stress-related difficulties, adjustment difficulties following life changes and transitions, relationship and social difficulties and self-esteem issues. I also have experience in working with children, adolescents and adults with autism and developmental disabilities.

I aim to provide a warm, empathetic, non-judgemental and safe therapeutic space. My therapeutic approach is guided by your personal needs, and I draw upon a range of evidence-based approaches including Cognitive Behaviour Therapy, Acceptance and Commitment Therapy and Schema Therapy.

I have completed a Master of Applied Psychology in Clinical Psychology at Murdoch University. I also have a Bachelor of Psychology (Honours) from the University of Adelaide. I have experience across inpatient, private agency, school and university clinic settings. I speak fluent Sinhalese, and I am able to offer consultations in Sinhalese as well as English.

Outside of work, I love spending time with my husband, family and friends, and enjoying the outdoors.

If you think that I can assist you or a family member, please contact me at the practice on Ph: 6381 0071. I look forward to the opportunity to meeting you and working with you through your journey.