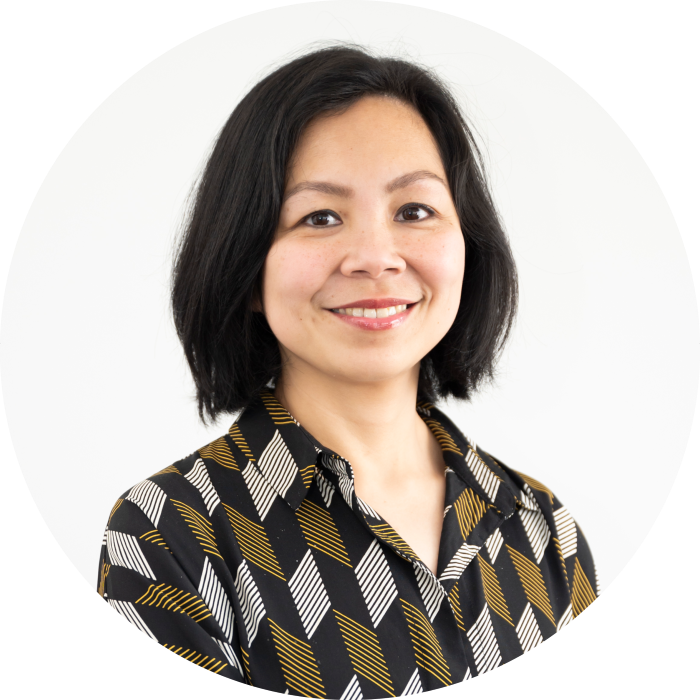 01 Mar

Mrs Hazel Loo

We experience challenges as part and parcel of life. However, a portion of us go through extreme challenges that may be seen as traumatic. Sometimes these challenges help strengthen us and build resilience in our lives. Other times, the challenges we face may supersede our capacity to cope and cause us to get stuck.

My name is Hazel and I'm a senior registered psychologist at Prosper Health Collective. I am passionate about helping people find healing and wholeness in their lives. If life feels overwhelming, in sessions I can hold hope with you and for you. I count it a privilege and honour to be able to help navigate those road bumps and journey alongside you, finding new ways of coping to get "unstuck".

I have worked in rehabilitation, forensic and clinical settings with at risk youths, adult men and women with substance abuse issues, anger issues, trauma, domestic violence, personality issues, anxiety and depression. I am also a mum of 2 young children, and have become interested in supporting people through fertility issues, perinatal and postnatal mental health, and navigating parenthood – one of the toughest job in the world!

I have completed a Bachelor of Arts in Psychology (Honours) and a Masters of Counselling, both at Murdoch University.

I aim to work collaboratively with you in helping you achieve your goals of getting well again. Some of the therapeutic approaches l use include Cognitive Behaviour Therapy, Schema Therapy, Dialectical Behaviour Therapy, flash version of Eye Movement Desensitization and Reprocessing (EMDR), Imagery Rescripting, and Acceptance Commitment Therapy.

Outside of work, I enjoy spending time with my family and friends, cooking, baking and eating out.

If you feel that I can be of assistance to you or your family, please contact me at the practice on 6381 0071.